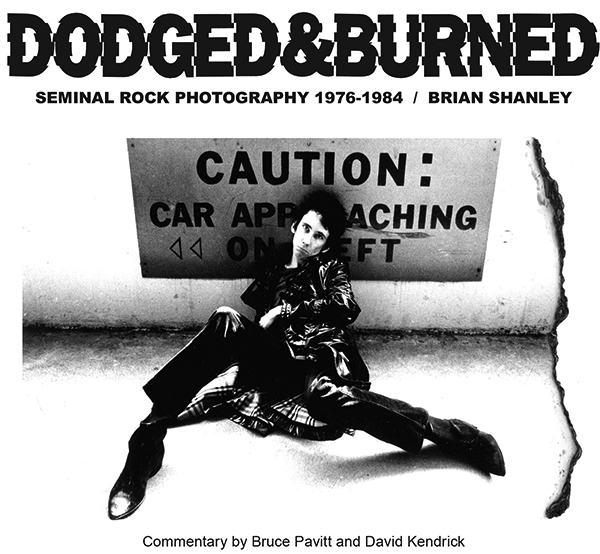 HZB-010
ISBN: 978-0-9963319-8-2
123 pages
First edition of 400
It's finally come to fruition. Chicago photographer & graphic designer Brian Shanley may best known for his work with Wax Trax! Records during the 1980s, but for the first time anywhere, Hozac Books has collected his seminal band photographs that he shot during his time before settling in at the record label's art department. Most of these incredible shots are previously unpublished, and not even seen by many of the bands themselves. From 1976 to 1984, Brian Shanley fixated himself at the epicenter of whichever show was happening around Chicago (and a few from NYC and London as well) and locked in on the talent. Setting his craft apart from most of his photographer brethren, Shanley focused on portrait-style shots of bands that rarely ever sat still, and along with his trusty camera, was welcomed into a world where most people aren't allowed to tread.
You won't find a better snapshot of the fledgling 70s Chicago punk scene than in Dodged & Burned, which collects rare images of bands such as Epicycle, The Imports, Sundog Summit, Special Affect, and more, that escaped attention and fame at the time, yet still are firmly rooted in the city's rich music history. But that still can't overshadow Shanley's incredible shots of the new and exciting touring bands that criss-crossed the US passing thru Chicago on many of their maiden voyages, most of which have never been seen before anywhere.
Featuring a Foreword by Sub Pop Records' founder BRUCE PAVITT, he fondly recalls meeting Shanley in the early 1980s when his Chicago-based fanzine Subterranean Pop ran their first ads that Shanley designed for Wax Trax, as well as an introduction by David Kendrick (DEVO, Sparks, Gleaming Spires) and commentary by Kevin Haskins (Bauhaus, Love & Rockets, Tones on Tail).