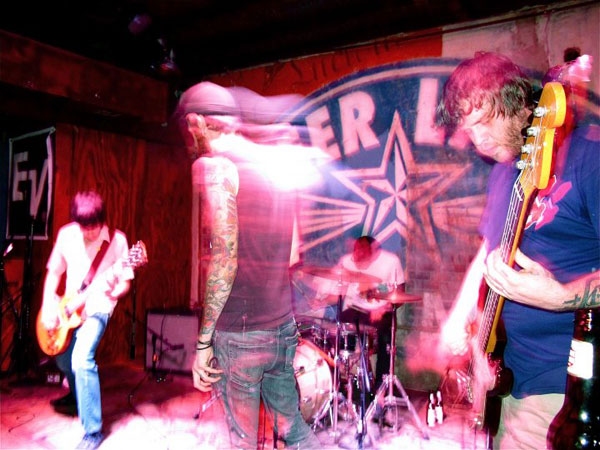 With the force and voracity of a pack of rabid wolves set loose upon a herd of cattle, Austin, TX's Women In Prison tighten up and rip your chest open with guitar scree so deranged and nihilistic, you'd think James Williamson had stood in on a proto-Black Flag project while shaking off the last of the Stooges' bloody glitter. Their sound is nothing short of raging, rabid, unflinching, and totally what the sound of early 80s punk should have used as a template. Featuring snarling and pure vocals from long-lost Chicago punk diplomat, John Bondage (aka Functional Blackouts first lead vocalist Brian Nervous), along with malcontents from The Young, and Total Abuse, this is ripping so hard in every direction it'll drive you instantly into hysterics. If all "punk" could really sound this great, the world would really be a better place, not to mention much less nauseating. A breath of fresh air for REAL PUNGK and all of its bleeding subsidiaries.
Recommended If You Like:
Black Flag, Babeez, Razar, Stooges, Leftovers, Bodysnatchers, early Functional Blackouts


check out some videos right here!
————————–
RELEASES:
'Strange Waves' debut 7″ EP (HZR-082)
1st press Black edition of 500 : SOLD OUT
2nd press RED edition of 150 Available HERE:
——
'Strange Waves' debut 7″ EP (HZR-082)
Gold Edition of 200 : SOLD OUT