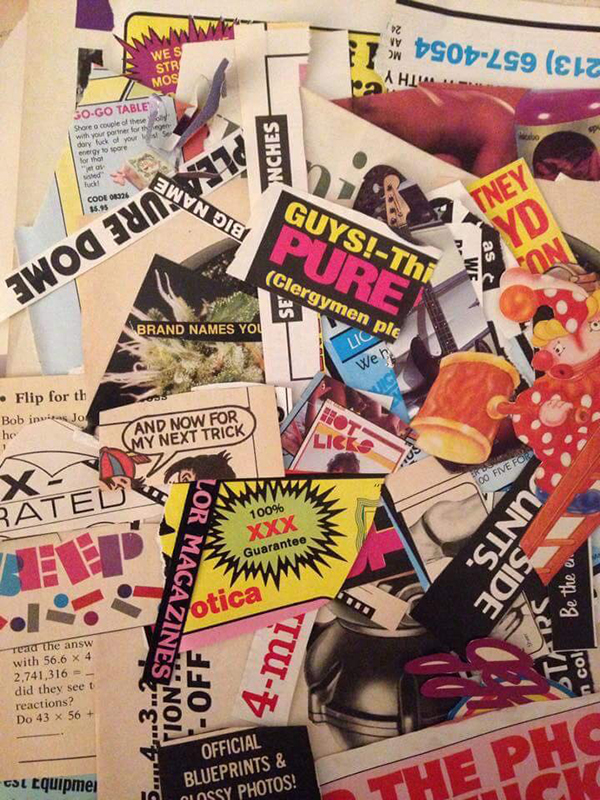 There's a secret world of stylish glam pop music most people will never encounter, the stuff dreams are made of, and with very limited access to outsiders. Modern execution is barely ever fruitful in this realm, yet there are still a few droplets of liquified genius that seep out of the cracks from time to time, and Velveteen Rabbit (ex-members of The Jeanies) have that special something in spades. A sparkling debut so glaring in its brilliance and pomp, it's almost reaching levels of absurdity, but yet always remains tactfully cognizant. Building on the flashy and addictive 7" single they released last year, Velveteen Rabbit lay down a dizzying array of ten tracks of incredible variance, nudging slick-production head-first into the underworld of sleaze pop. From futuristic flanged-out, funked-up Prince-style stompers conquering self-fragility, to misty-eyed, blue-eyed soul-smashers, it's more than just a reason to wear crushed velour, it's a whole flavor of glam rock all to itself.
Bridging their genre-bending game fully across the gamut, Velveteen Rabbit still understands and utilizes the best nuances of late 60s-early 70s pioneering pop forces to great effect, yet doesn't manage to put too many irons in the fire at once. But one thing is for certain, this band is moving fast and already into the void of what's next around the corner, but they certainly won't leave you in an unaltered state. Everything about the silky production, the breathy vocals straddling that swilrling, skull-expanding guitar around every corner just works so well, you'll wonder how you even existed before it came into your life. – Victimoftime.com
—–
As sad it was to hear about the demise of The Jeanies, by far NYC's most addictive power pop band of the last half decade, we're happy to announce their re-emergence as Velveteen Rabbit, now with far more polish and panache and pushing the boundaries of glam pop to unimaginable levels of euphoria. Whereas The Jeanies had a more ragged American pop feel like early Tom Petty meets Gentleman Jesse, Velveteen Rabbit are pure gloss & glam and far more fey, yet no less ferocious. Far less flavor of The Fevers here and more aligned with the breathy pop syrup of the gone-too-soon Brett Smiley, Velveteen Rabbit are one of the finest examples of modern glam, a genre soaked in 1970s over-production that's virtually impossible to pull off in most cases. But sure enough, these two incredible songs are proof positive that it can be done, both massive tracks with deep, cavernous production and the impossibly great songwriting you've come to love seeping out of every pore.
Hopefully this smash hit single is the first in a long line of many more hypno-boogie hits from Velveteen Rabbit, a band that truly understands how the craftsmanship of impossibly great pop isn't an easy job to pull off, and definitely a shot in the arm to glum-glam/lazy-pop psych-a-like crowd. Everything is mastered to maximum thickness and pristine, glistening tonality, with both tracks instantly competing to be your favorite.
Recommended if You Like: THE JEANIES, Brett Smiley, Milk N Cookies, T. Rex, The Quick, JET, 70s Kinks, FIRST BASE, Shoes, Savoy Motel, Pinball Summer soundtrack
——
STREAM "I'll Be A Boy For You" HERE:

STREAM "I Wanna Be Your Woman" HERE:


————————–
RELEASES:
s/t debut LP (HZR-208)
GOLD edition of 100 : SOLD OUT
1st press black edition of 300 : Available HERE


——
Mind-Numbing Entertainment b/w I Wanna Be Your Woman debut 7″ (HZR-198)
GOLD edition of 100 : SOLD OUT
1st press black edition of 300 : Available HERE

——