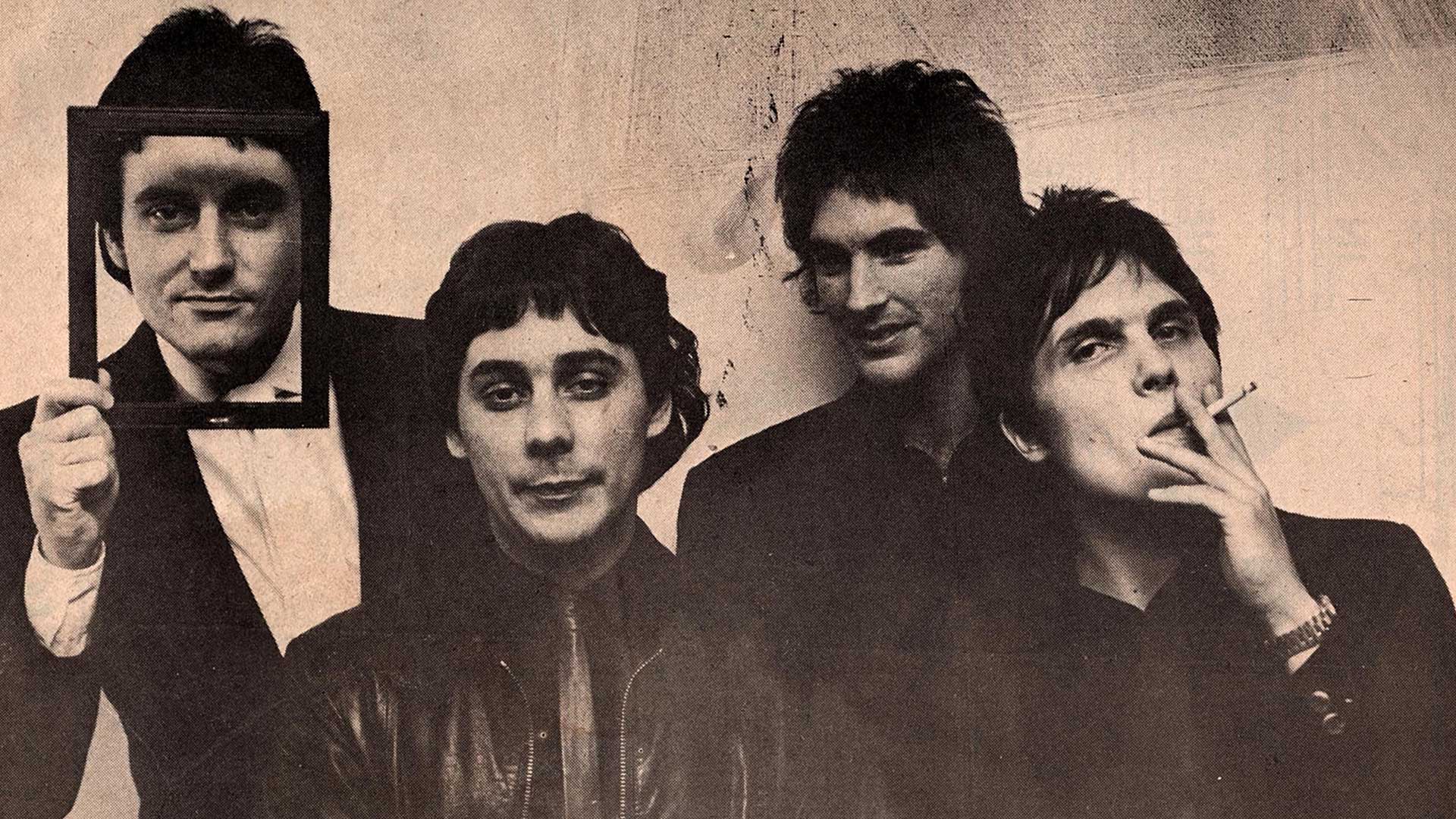 After the short, bright light on the musical horizon from the other-worldly and alien-borne ZOLAR X in the mid 1970s had fallen away, original members Zory Zenith and Ed Dorn formed another short-lived outfit, AURORA PUSHUPS, and forged ahead with their original material to try their hand at a modernized sound. By 1979 they had solidified their debut tracks and self-released a 7" single, "Angels on Runway One" b/w "Victims of Terrorism" to moderate fanfare and enthusiastic radio play, but this early lineup wouldn't last as Zory's role began to fade. Soon after Zenith's exit, Ed took the reins and put together the frequently-changing band that would record and perform over the next few years as simply 'PUSHUPS.' They evolved into a tight-knit unit that rivaled an American TUBEWAY ARMY with INCREDIBLE KIDDA BAND flourishes of Brit-soaked power pop, and even some moves that could have easily been swiped from THE CARS or THE QUICK.
Although most of the space-themes were shook off by the time Zory departed the band, PUSHUPS shifted focus to a more of an airtight pop sound, with breath-taking full-bore studio production that really benefitted their style. As one of many bands that only lasted for a quick flash at the and of the 1970s, they didn't get to tour much, and although they only had one other self-released 7" single in 1979 as PUSHUPS, the wealth of their material has been sitting, waiting for its moment. Its one of those rare bands that can straddle the line of irresistible minimal synth sparsity with lock-jaw robotic pop slashing, all gorgeously executed right here on these incredible tracks.
Thanks to music archivists Ricky Maymi and through the Zolar X connections with Chuck Nolan, this incredible unreleased material was sent in our direction, and we've got a full LP's worth of sizzling, unreleased, power pop gold ready for you to gorge upon.
——
FREE PROMO POSTER (while supplies last)


——
Recommended If You Like: Tubeway Army, Zolar X, Incredible Kidda Band, The Quick, The Cars, The Vapors
STREAM tracks from the LP here:

————————–
RELEASES:

Pushups Is Pop LP
HZR-217
HoZac Archival #39 (circa 1979-80)
1st press PINK edition of 500
w/ FREE download
Available HERE

——