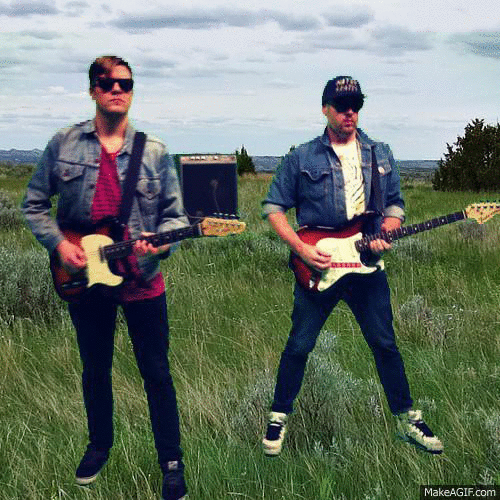 Chicago's most hated band on the world's most hated record label, what could go wrong? But don't believe what you've read in the papers, Heavy Times are certainly BACK with their massive 3rd album, mainlining 18 tracks in 33 minutes for maximum impact to your safely guarded danger zones, and simultaneously scoring the soundtrack to your summer of sickness. Picking up where the razored edge of 'Jacker' left off and screaming off into the stratosphere where their heavenly guitar interplay weaves a complicated yet natural web around their unique and peerless punk sound, Heavy Times have raised the bar undoubtedly, and you'd better be ready. Recorded with Cooper Crain from Bitchin' Bajas/CAVE, this album jumps out of the grooves and shakes you senseless from one song style to the next, displaying a range and variety most modern punk bands wouldn't even understand, let alone be able to keep up with. Through all the dizzying highs, the sobering lows, and the creamy middles, Heavy Times are quickly mastering their form roght before our eyes and it's never been more evident as on the 'Fix It Alone' LP, one incredible album that's a benchmark for modern punk, with all the hooks you just can't find in books.
As Chicago's most lethal band of the fast-rising noise pop neurotics, Heavy Times have carved out a uniquely hypnotic sound that's hard to pin down but easy to fall for, and fast. Crushingly melodic vocal hooks cleverly interwoven with static-filled harmonies no one's prepared for, all executed with a snarling blow to the pleasure receptors. Their massive, almost cavernous grungy pop will escape most realistic comparisons, but as the scuzz starts to feverishly build and disseminate on each successive track of 'Jacker,' it becomes quickly evident that the songs that frame these livid bursts of punk energy are always worth waiting for. Once these mammoth choruses kick into gear, and just as the guitars explode, it's an endorphin-rushing experience that stands all hairs on end, and will knock you back unexpectedly. This is a band that carefully divides its power, bringing the hammer down right where it needs to hit, and locking into a euphonic wave of impossibly catchy, spidery guitar lines that soar and dive with the best of 'em so well, you'll swear you've heard these chords somewhere before. What's more is that Heavy Times have just as much of a hand on blasting your eardrums into oblivion as they do on their signature mega-melodic wall of vocals, washing like a golden glaze over each track with an enchantingly harmonic howl, that clearly defines their hyperactive Wipers-soaked sound to the core.
Man oh man, Heavy Times are on a roll. Creatively, they're in a league of their own right now, tightening their grip on the rawest pop hooks in such a refreshing way, it's dumbfounding, especially on this new 3-track 7″ EP, which signifies a distinct lead-off point for their intensely effective evolution. While their caterwauling 'Jacker' LP laid the pressure on thick, combining their other-worldly pop hooks with the brutality and animalistic instinct of blurred punk aggravation, they always conjure an image of a band on the brink of collapse, yet they continue to churn out pop gems this pinpoint precise. Out of all of the crop of currently important bands in the Chicago underworld (and there are quite a few right now), Heavy Times are truly unique, carving out instantly infectious songs that straddle two tiers of guitar interplay that weave their way into your skull immediately, causing a surge of invigoration and leaving an obscure trail of nuances that will leave you thirsting for more.
The initial rush of blood to your brain when the title track "I'm Single" kicks in is easily one of the most crushingly crucial cuts of 'Breakup Punk,' with soaring guitars lighting up the sky, and an effectively terrorizing rhythm that's impossible to shake, just you wait. The two non-LP B-sides 'Unsolved Mysteries' and 'Bath Salts' continue the impeccable assault, drawing intensities and razor-cut harmonies just not fit for this cruel world. Simple, powerful, and as addicting as it gets, Heavy Times are on fire here, and their upcoming LP 'Fix It Alone' due out in a few months, will be dropping jaws across the land with an almost impossible array of hooks and valleys so gripping and air-tight, that it might be hard to contain ourselves over here.
—
It's been too long since you've felt the damp, leathery slap of Heavy Times across the small of your back, and it's about time, isn't it? We're proud to present the next phase of this incredible Chicago band, one of the only bands that shape shifts lineups so seamlessly that it's impossible to keep up with, yet always leaves you wanting more. The blueprint for this EP has changed so many times, but as the boys settle back into a more steady lineup with Russ Calderwood (Radar Eyes, Runnies, Dirges, Brides) on dead-locked bass and Tim Thomas (making it three Michigan guys now) on drums, it's time to unleash these fireballs of nuanced grungy pop unto the earth. No stain remover on earth will be able to removes the audio scar you'll endure with "Black Sunglasses" so just make sure you're not operating any heavy machinery and make sure you're wearing some sort of helmet, because you won't be able to keep that sweet skull of yours off the bricks for long.
The A-side bolts forward like a pair of metronomic 70s Italian electro-punk anthems that skipped through time, complete with icy KORG patterns interwoven with sinister simplicity that's almost too much to handle. The sheer brevity of craft here is in high form, like a knife made of ice or an invisible noose around your neck. This is gutter-level pop for nobodies that want everything, and it's about time these tracks were allowed to sizzle like this, as Heavy Times have evolved yet again and you're gonna love every minute of it. The B-side unplugs the synthesizer and takes a turn back toward their signature "criminal pop" side, conjuring up feelings of running for your life from the cops (and outrunning them) as well as some slick & melancholic Thin Lizzyisms that are just what your lonely heart needs tonight. So have no fear, Heavy Times are still throbbing along better than ever, trying hard to not to act like they're the best band in Chicago. – Victimoftime.com
Recommended If You Like:
Chrisma, Wipers, Beach Boys, Guided By Voices, Husker Du, Superchunk, Rocket From The Crypt, Marked Men, Pavement, Idle Times, Pixies, The Ponys, The Spits


>>LISTEN HERE
Video for "Black Sunglasses" courtesy of Shiraz Dada:


Video of 'Skull Hair' courtesy of Giant System:

031 Heavy Times from Kyle Obriot on Vimeo.
Video for "Electronic Cigarette" by ein dünner Speichelfaden

Heavy Times – electronic cigarette from ein dünner Speichelfaden on Vimeo.
————————–
RELEASES:
Black Sunglasses 7″ EP (HZR-180)
GOLD edition of 100 (SOLD OUT)
1st press Black edition of 500
Available HERE:
——
Fix It Alone LP/CD (HZR-0132)
GOLD edition of 185 (SOLD OUT)
1st press Black edition of 550 (SOLD OUT)
2nd press Black edition of 198
Available HERE:
——
'I'm Single' 7″ EP (HZR-126)
1st press Black edition of 475 : SOLD OUT
——
'I'm Single' 7″ EP (HZR-126)
GOLD edition of 199 with alternate silk screened sleeve : SOLD OUT

——
Jacker LP/CD (HZR-095)
GOLD edition of 200 (SOLD OUT)
1st press Black edition of 550 (SOLD OUT)
2nd press Black edition of 200 (SOLD OUT)
CD edition Available HERE:
——
'No Plans' b/w 'Ice Age' 7″ (HZR-077)
1st press Black edition of 500 (SOLD OUT)
——
'No Plans' b/w 'Ice Age' 7″ (HZR-077)
Gold Edition of 200 (SOLD OUT)