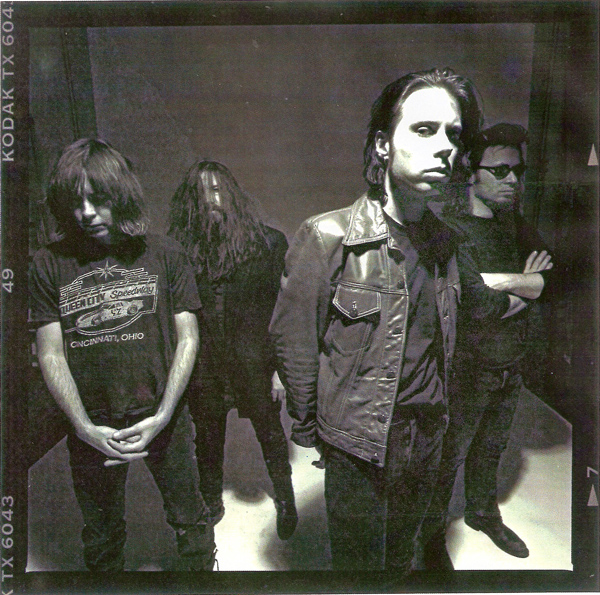 Night is the repository of unfinished business in New York City.
—Luc Sante, Low Life
The Lower East Side of 1994 wasn't the Lower East Side of 1976. Or even the one of 1981. But back then, if you squinted hard enough under the pale, hazy streetlamps of Ludlow Street, there were still glimpses of ghosts to be had. Twenty years later, though, you could stand in the exact same spot and squint 'til your eyes were ground to dust and much of what you'd see was the glare of gleaming condos. Of course, ranting against so-called redevelopment, especially in New York, is the redundant errand of fools who no longer fit their leather jackets. In the 1990s, however, there were still vivid fumes lingering from those earlier epochs, stinking things up in all the right ways (piss, subway exhaust) and infusing the neighborhood with all the raw adventure and consummate coolness of certain suburban-Midwestern teenage dreams. Dreams that some of us were determined to bodily inhabit, adding our own voices to the mythic choir. It was William's idea to move the Chrome Cranks to New York. I thought it was crazy. New York was way too competitive. Better to be, as they say, a big fish in a small pond. But of course that was a joke. There was no audience in Cincinnati for the stuff we wanted to play, and the bass and drums slots in the band—which was more of a concept then, really—were rotating doors of distracted, unreliable, or just plain clueless players. So in late 1992 he left to sublet his sister's Manhattan apartment, returning to Ohio a few months later to record some tunes and help me move up.Once we were there, things happened fast. Jerry joined on bass, and the demo we'd made in Cincinnati started making a buzz. We found a drummer, Phil Rust, and began playing out. We signed to PCP Entertainment and released the "Eight Track Mind" single and a split EP/picture disc with Foetus (AKA Jim Thirlwell, among other evil guises). We replaced Phil with Charles Hanson and began converting our practice space, Funhouse, into a recording studio. Renovations to Funhouse dragged on longer than planned, though, so we recorded these tracks at Waterworks Studio on West 14th Street. Charlie was a good guy and a fine drummer with a long history (he'd played guitar in New Orleans punk pioneers the Normals), but he was conflicted about being in a band by then and it never really felt like he belonged—a feeling he shared, making his point by bucking our shaggy-haired image and shaving his head just in time for our debut album's photo shoot. (Well played, sir.) But soon after he was gone and it all worked out for the best: We were lucky enough to snare the amazing Bob Bert and never looked back.
Until now, perhaps. And, since we are, I'm reminded of something someone said to me when I was still in Ohio, frustrated as I tried vainly to get the band going while digging myself an ever-deepening rut: "Dude, there's a lot of shit building up inside of you. And when it finally all comes out—man, that's gonna be something to hear." So this record is the sound of it all coming out, at long last, after many years of festering deep inside. Loud and in your fuckin' face, with these dirty downtown hands tightening their grip around your ripe, choking throat. The only way it could ever come out. The only way that feels right.
-Peter Aaron
Hudson, NY, 2015
For Bill Liest.
——
Sin Sin Gnatty. The first sin is for those of your forefathers. The second sin is for those we are about to commit. The gnatty, and/or the natty, is for what we are truly grateful, the natty styles on gnatty summer nights, more natty dead than natty dread. But the dread infused the Cranks, who we have come here today to celebrate. The grateful dread, the dreadful bile and bilious lust.The Chrome Cranks buzzed into New York's East Village like a malarial mosquito on a clammy evening, gorging on the blood of the drunk and innocent. More of a bristle than a bludgeon, firing stony nettle pellets of spit with sandpaper guitars and ug-thump blunder beats. Peter Aaron was determined to be the last rock star standing, or at least play one on TV. Ohioans Aaron and William Weber joined forces with ex-Honeymoon Killer Jerry Teel and Charles Hanson (later replaced by Sonic Youth/Pussy Galore rubble-thudder Bob Bert) to make a smudge on the scumfuck scene with their post-all stomp, the scrawny, club-footed bastard last children of yesterday's birthday parties, cramped and gunned, the nuggiest of nuggets. It casts me back to when I'd welcome the cool of the concrete on our cheek on Ludlow Street and hoped I didn't wake up with a broken rib; of late nights in the smoke-filled living room of PK's PCP HQ. Scarecrows in sunglass and skinny suit, blooze rescrambled with booze thru red-liver tantrum. The flaring signature pink-and-yellow color scheme equally flew the flag of pussy and hepatitis while they lurched down the mean streets and off the stages of dive bars. Clean the kitchen cracks and have a nice nervous breakdown.
—JG Thirlwell
——
There was always a higher gear you didn't know about with this band. I don't know how many times I'd seen the Chrome Cranks play before this record came out, but the power they released onstage was insane—and no matter how intense it got, they'd always somehow push it further: A serrated guitar effect returns from the dead, coated in acid. A furiously spit lyric tears lashes at the light. A lower rumble looms up from the rhythm set, equal parts death-dance and go-go. Obviously it wasn't about spot-the-reference—the Chrome Cranks' uniqueness is the way they roped together the brittle coal of their influences and inspirations, flung the whole of it into a midnight bonfire, and pulled out black diamonds. Edges everywhere. Brilliant songs with arrangements marked as much by their kinetic ferocity as their provenance. The true mind-blower came when they got that same aggravated raw power down on tape for this, their first record. Not a few '80s/'90s bands, some excellent, distilled brutal and idiosyncratic forms of punk-blues in low-light, dirt-fi settings. But none of them kept finding this reverse-magical deeper place to reach down into. There might not be a record I've played more over the past 20 years than this, and the shock of these songs hasn't worn off a bit. Everything seems to be increasing—getting louder, meaner, darker, digging deeper, clawing more desperately. Every next guitar rip, every doubled-down wail trip, it's all still so startling. Even the cover photo seems to strain against its 2-dimensionality.
So come in and get down with this old sound, the one that remains out in front. The blast is only technically from the past; there's no rust on this record. It's the kind of head/heart/gut expression that rock bands of any stripe should still be aspiring to.
–Mike Wolf, NYC, October 2014
——
Recommended If You Like: Scientists, The Birthday Party, Pussy Galore, Cramps, Pere Ubu, Unsane, The Jesus Lizard, Laughing Hyenas, Dead Moon
————————–
RELEASES:
s/t debut LP 20th Anniversary Edition REMASTER (HZR-165)
with BONUS 7″ featuring a never-before-on-vinyl
"Little Johnny Jewel" by Television (HZR-165.5)
HoZac Archival #12 (1994)
Mailorder-ONLY edition with 7″
1st press black edition of 500 with FREE download
Available HERE

——