*HOME*
April 10th, 2015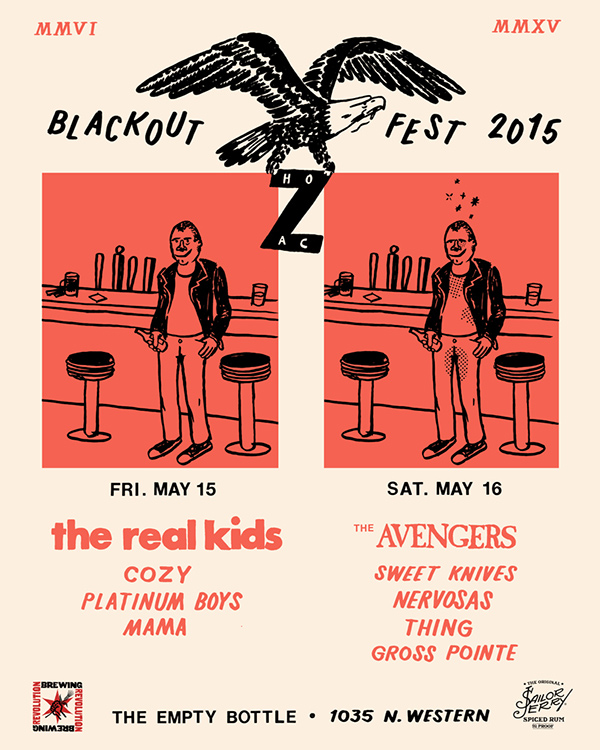 GET TICKETS NOW:
Order tickets HERE Order tickets HERE Order tickets HERE Order tickets HERE
ART SHOW is Sunday May 10th
Artwork by:
Live performances by:
THE YOLKS
WEREWHEELS
SKIP CHURCH
JOEY RUBBISH
DJ sets by MISS ALEX WHITE & EYE VYBE RECORDS' KARISSA TALANIAN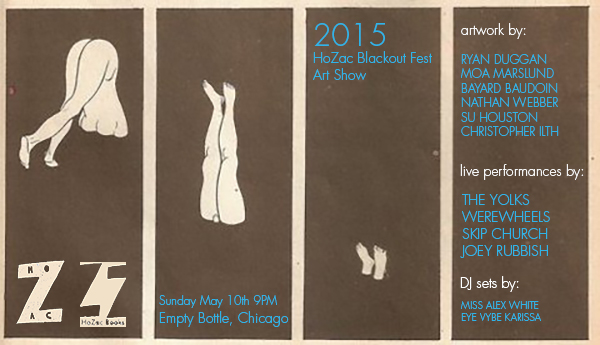 FRIDAY MAY 15th:
THE REAL KIDS (70s Boston power pop pioneers)
COZY (Minneapolis, MN denim-flared glam rock bad boys)
PLATINUM BOYS (Milwaukee, WI hard-rock heartbreakers)
MAMA (Chicago, ballistic bare-knuckle pop punishers)
SATURDAY May 16th:
THE AVENGERS (70s SF Dangerhouse punk legends)
SWEET KNIVES (Alicja & Rich performing music from Lost Sounds)
NERVOSAS (Columbus, OH dark-wave delinquents)
THING (TN members of The Reatards, Lover! and Cheap Time)
GROSS POINTE (Chicago, in the tradition of The Brides, Devil Dogs and Real Kids)
See it all at the Empty Bottle!
Special thanks to our sponsors Revolution Brewery and Sailor Jerry.